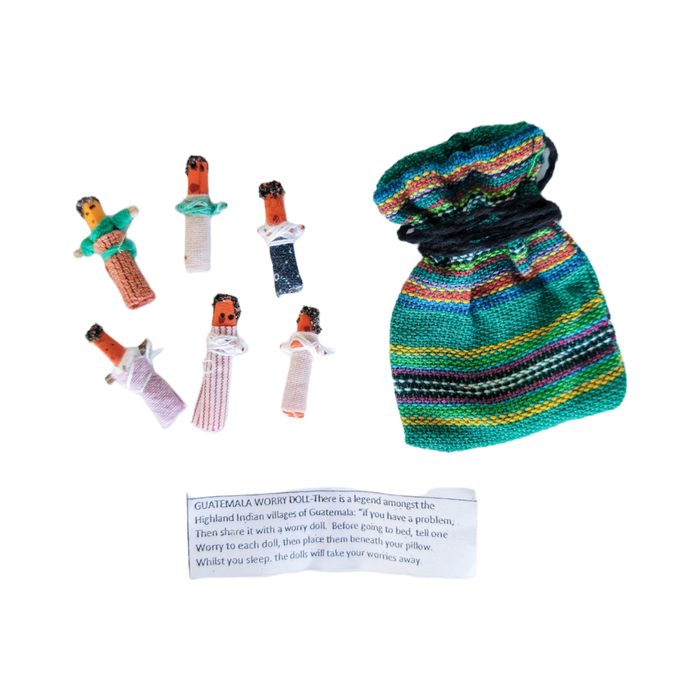 Worry Dolls in Striped Bag
There is a legend amongst the Highland Indian villages of Guatemala that goes as follows: If you have a problem, share it with a worry doll. Before going to bed, tell one worry to each doll. Place them beneath your pillow. While you sleep, the dolls will take your worries away. 
Note: listing is for one bag with six dolls; color is selected at random.
Sale
Sale
Original price
$3.95
-
Original price
$3.95