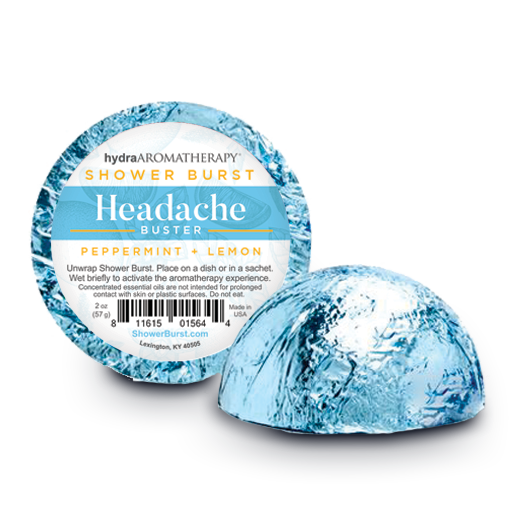 Headache Buster Shower Burst - hydraAromatherapy
Soothe a headache with this purifying blend of Peppermint & Lemon:
Peppermint essential oil has a fresh, clean, and minty aroma while opening breathing passageways, allowing more oxygen into the body to help clear the mind.

Lemon essential oil has a refreshing, clean, and sharp aroma that cleanses the body while stimulating your body's natural defenses.
To use the Shower Burst: Unwrap it from the foil, lightly wet it and place it in a sachet (not included) or on a dish out of the stream of water.
After getting it damp, Shower Burst will activate with the humidity in your shower and dry afterwards. The next time you get in the shower you can re-wet the tablet to activate it again for multiple uses.
You will want to purchase the Sachet to go with this product.  (not included)
Sale
Sale
Original price
$7.00
-
Original price
$7.00