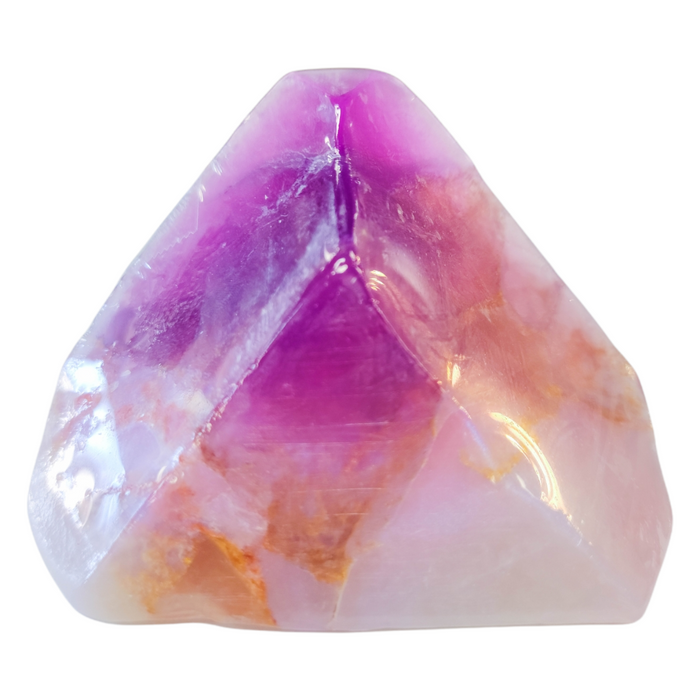 Amethyst SoapRock
Net weight: 4oz.
Fragrance: Cucumber Ylang Garden
Amethyst is the most prized of all quartz with its exquisite, purple crystals, perfect for jewelry, ornaments, and objects of deep devotion. Amethyst SoapRock is for the body you adore - and it doesn't have to be your own.
SoapRocks nourishing blends of whole her extracts, vitamins and minerals, from aquatic, botanical, and terrestial sources, come together as never before, in the gentle, biodegradable bases of Soap Rocks. A hybrid vegetable glycerine soap infused with added extracts of earth: organic aloe, organic calendula, organic chlorophyll, organic chamomile, organic lavender, organic olive oil, organic jojoba oil, almond oil. May contain: essential oils, fragrance, mineral earth, muscovite, vitamins, mineral and botanical color.
Vegan - Handcrafted - Sustainable - Artisanal No Animal Testing
Sale
Sale
Original price
$12.95
-
Original price
$12.95