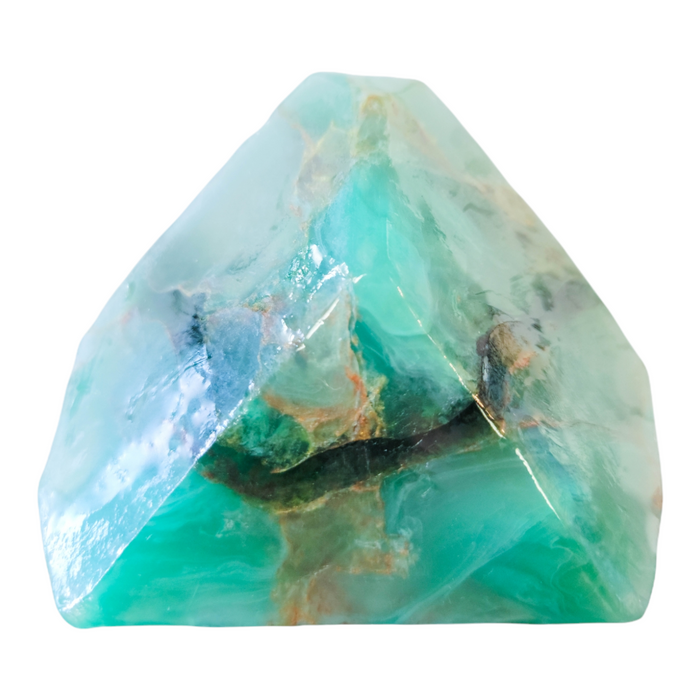 Jade SoapRock
Net weight: 4oz.

Fragrance: Cucumber Spice

Jade, found primarily in the metamorphic rocks of Upper Burma, actually refers to two minerals, jadeite and nephrite. Jadeite is highly prized in many cultures and the emerald green of your SoapRock has the soft, sophisticated lustre of the "Imperial Jade."

SoapRocks nourishing blends of whole her extracts, vitamins and minerals, from aquatic, botanical, and terrestial sources, come together as never before, in the gentle, biodegradable bases of Soap Rocks. A hybrid vegetable glycerine soap infused with added extracts of earth: organic aloe, organic calendula, organic chlorophyll, organic chamomile, organic lavender, organic olive oil, organic jojoba oil, almond oil. May contain: essential oils, fragrance, mineral earth, muscovite, vitamins, mineral and botanical color.

Vegan - Handcrafted - Sustainable - Artisanal - No Animal Testing
Sale
Sale
Original price
$12.95
-
Original price
$12.95